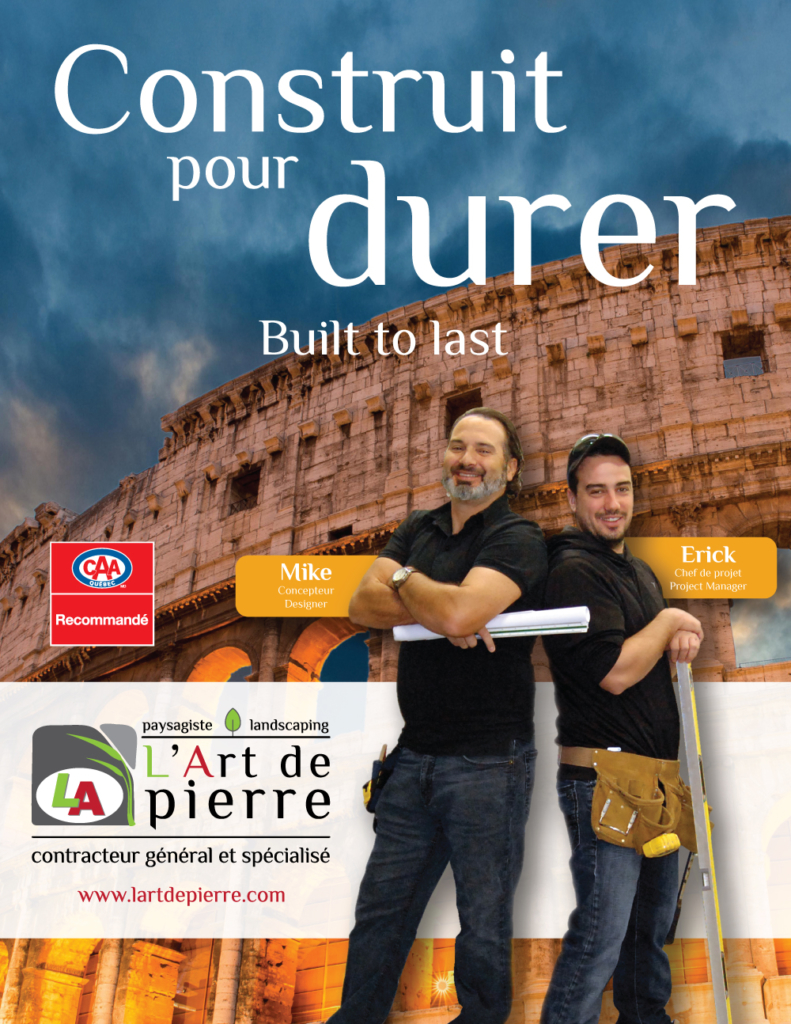 Originally based out of Saint-Polycarpe, Qc, L'Art de pierre paysagiste was established in 2011 as a very small Landscape company. For the first few years the company consisted of Erick Bergeron and a few seasonal employees. In 2014 Erick Bergeron from L'Art de pierre paysagiste merged with Mike Aquino from Les Entreprises L.A Terrassement originally based out of Kirkland Qc established in 2008.
We have now grown where we do our own designs and installations. Over the past 10 years L'Art de pierre paysagiste has grown slowly, but surely to become one of Montreal West-Island and surroundings best Design/Builders company. We now employ full time and seasonal staff of 8+ . Our projects now range from small residential to large scale commercial throughout Montreal and surroundings, West-island and Vaudreuil-Soulange.
L'Art de pierre paysagiste offers a comprehensive list of landscaping services including design and installation. L'Art de pierre installs limitless varieties of hardscapes, gardens, water features as well as wood and composite decks. Our highly skilled staff of professional horticulturists, stone masons and equipment operators are trained to perform any landscaping challenge.
L'Art de pierre paysagiste has been providing the highest quality customer service in residential and commercial landscape installations since 2008. In the past decades, L'Art de pierre paysagiste has evolved into one of the leader in the Montreal West-Island landscape industry.